BlackBerry Z3 to expand its horizons, now en route to Singapore
14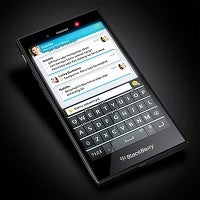 BlackBerry's latest smartphone, the Z3, targeted for developing markets in Asia, Africa and the Pacific Rim will be going on sale in another new market soon, this time Singapore.
The
BlackBerry Z3
was designed for stronghold markets,
like Indonesia
, where the handset made its debut this past spring. Since then, the sub-$200 smartphone has been
declared a success
, and has been methodically expanding its market reach.
The product of BlackBerry's partnership with Foxconn, who served as the ODM (original design manufacturer) for the Z3, the capable and affordable smartphone is now available in India, Malaysia, the Philippines, parts of Africa.
Late last month, BlackBerry's CEO John Chen said that the new Z3 has been "
extremely well received
" and that there has been a continuous strong demand for device. That demand is enough that Singapore will be the newest market where the Z3 will officially be on sale.
The Z3 has a 5-inch 540x960 pixel display and a 5-megapixel camera. There is 1.5GB of RAM, and 8GB of expandable storage as well. Running the show of this HSPA compatible device is a dual-core Qualcomm Snapdragon 400 CPU at 1.2GHz. More than adequate to handle BlackBerry 10 OS, and not so exotic to price the handset out of reach of its intended audience.
Singapore is a significant step for BlackBerry to expand its new product line because it is a far more developed and affluent market than other parts of the region. Some may argue that means an entry level smartphone may not have much to offer. However, that region is an area where BlackBerry still has a significant loyalty base. The Z3 with its 5-inch form factor and attractive price will lend itself to continued success for BlackBerry.
source:
BerryReview