BlackBerry World no longer supports paid apps starting today
10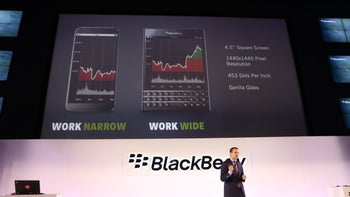 Back in February,
we told you that BlackBerry World will shut its doors for good on December 31st, 2019
. We also told you that starting on April 1st, 2018, paid apps were no longer being supported by BlackBerry World. Right now it is April 1st in most areas of the U.S., which means that all payment mechanisms no longer work on the storefront. While no new paid apps are being accepted, those developers who were monetizing their apps can still do so as long as the method for accepting payments comes from within the apps themselves. The good news is that those developers who decide to go this route won't have to split any revenues with BlackBerry.
BlackBerry says that it will support refunds for paid apps until April 30th, 2018. After that, all payments and refunds will be handled by the developers. Paid apps that BlackBerry users already paid for and have installed on their phones, can still be used. Some of you guys and gals who continue to sport a BlackBerry 10 handset will no doubt hold out to the bitter end, while others will make the switch to an Android powered 'Berry sooner than later.
One rumor that some of you no doubt wish came true
, was the one from back in 2015 that hinted at a version of the wide body
BlackBerry Passport
that would run on Android. We would imagine that some of you Passport owners are loath to give up the ghost yet due to the unique form factor of the phone. You might recall that this model featured a 4.5-inch display with a 1440 x 1440 resolution. The physical keyboard offered huge keys to type on, and the handset was equipped with 3GB of RAM and a 3450mAh battery.
We could see two new TCL built BlackBerry handsets this year
with one a possible sequel to the BlackBerry KEYone
. If you are thinking about finally giving up your BlackBerry 10 phone, you might want to see what new models will be offered by BlackBerry Mobile this year before making your purchase.
source: BlackBerry