Bitcasa makes mobile apps for its "infinite" cloud storage service
2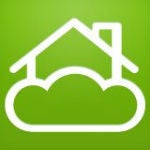 Bitcasa is a very interesting product. It claims to offer "infinite" cloud storage that is as easy to use as an external harddrive, and while we haven't had the time (or the data) to test out the claims of "infinite" storage, Bitcasa is definitely an option to look at if you tend to use things like Google Drive, Dropbox, or Skydrive, especially now that Bitcasa is available on mobile devices.
Bitcasa can be a bit confusing at first, because unlike other similar services, Bitcasa splits up your data in 3 ways: Infinite, Sync, and Backup. The differences between the 3 options are a bit odd at first. Infinite is the section that works like an external harddrive: none of the files in this folder are kept locally on your device, and are streamed on demand, which means you have to be online to get at these files. Sync is the folder that works just like Dropbox, where the files are stored locally on all of your devices, and files are updated as they change. The Backup folder is also kept locally, and all changes are backed up to the cloud, but it won't automatically sync with other devices.
It's odd, and we feel like there might be a good way to merge the Infinite and Backup sections, but it works well, and as you'd expect in this day and age, there are easy options for sharing your files. And now, Bitcasa apps are available for iOS, Android, and Windows 8/RT. For now, everything up to 10GB is free, and then it is $10 per month for the "infinite" option.