BitTorrent and µTorrent Remote to launch with BlackBerry 10
3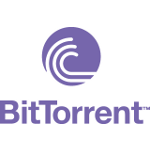 It looks like RIM isn't planning to be as restrictive with BlackBerry 10 apps as Apple is with iOS. As yet, there are no BitTorrent apps allowed on iOS,
Remote is an app that will allow users to add, monitor, and manage torrents on your home computer from your mobile device. The app also makes it easier to transfer downloaded media from your client to your smartphone. The UI looks to be the same as you'd expect from the BitTorrent/µTorrent Remote apps that you can find on Android.
According to BitTorrent, the apps are ready to go and will be available in the BlackBerry World store when BlackBerry 10 launches.
source: BitTorrent