Best new Android, iPhone and iPad games in July (part 2)
4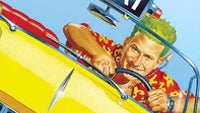 You might think it's summer in the Northern hemisphere and that would save us the rain, but think again because it is simply pouring amazing games for mobile. To help you stay dry and entertained, we've picked only cream of the crop, the 15 best Android and iPhone new titles.
We have games of all kinds, sorts and genres. From puzzlers to adventure games and even Leisure Suit Larry: Reloaded for some classic fun. Retro-styled game have also made a splash with titles like Super Mega Worm taking a prominent place on our game list. Crazy Taxi is another must play. If you prefer weird and unique games, we have something for you with Robot Unicorn Attack 2 and Bombcats.

There is more of course, take a look at it all right below.