Best new Android and iPhone games (October 6th - October 10th)
0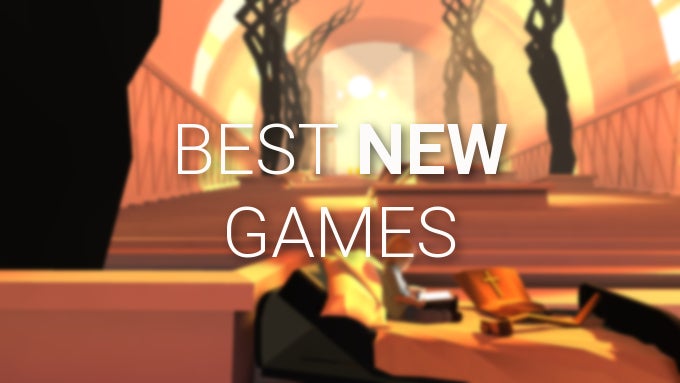 If you are wondering about the best new Android and iPhone games, and you don't want to go through hundreds of new games in the app stores, we have picked the very best new releases from the past week right here.
The games included in this round-up are selected only by their quality and with no regards to genre: you will find casual games, puzzlers, racing games, strategy and everything in-between. The paramount criterion is quality and an engaging gameplay. With no further ado, here are the best new games right now in the beginning of October 2016.
#1: That Dragon, Cancer
Price: $5
Genre: Interactive Memoir
That Dragon, Cancer is a heart-wrenching videogame made as one dad's love letter to his son, who passed away from cancer and through thier 4-year journey fighting the malady. A game, different than the countless shoot-em-ups out there, it will touch you on an intrinsically human nature and bring up feelings of faith, hope and love. The game asks: can you find hope in the face of death? And while it does not give a definitive answer, its mixture of first-person and third-person perspective, and simple point-and-click interaction, makes it a slow, meditative experience that will unite you with this pain.
#2: Banner Saga 2
Price: $5
Genre: RPG
Banner Saga 2 is a story-based role-playing game, where you lead your Viking clans across a hostile country on the brink of collapse. Your goal is to take leadership decisions, manage resources wisely and strike skillfully in battle to survive another day in the harsh wild.
#3: Invisible Inc
Price: $5
Genre: Strategy / Tactics
Download on Android |
iOS
An outstanding new strategy / tactics game ported from the PC world, Invisible Inc lets you take control of Invisible's agents in the field and infiltrate the world's most dangerous corporations. You start with any of the 10 unlockable agents, and you get plenty of variety, as each play through is different as you create your own strategy using agents, items, augments and programs, and adapt to your surroundings.
#4: DOFUS Touch
Price: Free
Genre: MMORPG
Dofus Touch is a brand new MMO game for mobile with all the perks that come with it in the form of guilds, skill points, stat points and even a chat and emote system for communication with real players out there. It's also a free game that comes with a premium currency, but buying it is not necessary to advance throughout the game. The aim of this game is for your hero to hunt for the legendary dragon eggs, fight unique creatures and fearsome bosses, become the lead of a guild and so on.
#5: Treasure Buster
Price: $1
Genre: Roguelike / Pinball
Treasure Buster is a blend of pinball and a roguelike dungeon crawler, where you defeat enemies by bouncing into them and snatch as much treasure as you can. Your goal is to master each of six unique heroes, all with their own characteristics and abilities.