Best Buy is now offering free shipping on all orders until December 24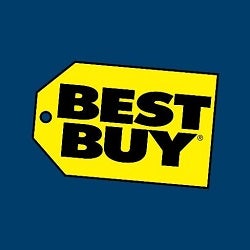 We're days away from November, and just as it is every year, people are quickly prepping to get themselves into the holiday shopping mood. While some people will be shopping for things like kitchenware and clothes, a lot of folks will have mobile tech at the very tiptop of their list. More and more deals are quickly pouring in to offer early savings before the craze really hits its stride, and Best Buy is the latest retailer to start to offer some of their very own deals.
While the company has quite a few offers going on right now, the most notable one is easily the free shipping on all online orders between now and December 24. There's no order or price limit you have to meet in order to get this deal, and Best Buy also released their list of the Top Tech items to purchase between now and then. This list contains 20 various tech products that are expected to be the best sellers between now and December, and some of the most notable items include Google Home, Apple's
iPad Pro 9.7-inch
, the Lenovo Yoga 910,
iPhone 7
,
Galaxy S7
, etc.
Best Buy is going to be offering numerous sales and deals of those products throughout the remainder of the year, and the first two gadgets that are getting this special treatment are the
iPad Pro
9.7-inch and the Lenovo Yoga 910. Both items are being offered for $100 off of their normal sale price between now and Saturday, October 29, so you can already get your hands on some pretty nice deals.
This is just the first of many holiday shopping-related deals to come, so don't fret if you aren't in the market for a new tablet or Windows 2-in-1. We'll find a deal for something you're after sooner or later.