Best Buy continues to promote the Pre; phone to be launched in Tuesday's WSJ?
16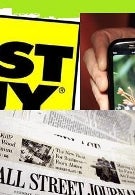 While the buzz circulating around the Palm Pre is growing louder and louder, big box retailer Best Buy continues to turn up the volume. You might recall
our story
on the banner ad that the retailer posted on its web site. Now the Best Buy web site features a large page of Pre specifications and features and also throws a good word in for the Sprint network. With every ad or television commercial come the stories from those claiming to know the exact launch date for the handset. Right now, there are two good stories circulating.
One revolves around a potential full page ad in Wall Street Journal the coming Tuesday. The story says that the ad would include the launch date, pricing and begin the official ad campaign for the device. Another possibility for the launch is June 7th. That date is based on the theory that Best Buy stores will be receiving 4,500 Pre's to release in a test launch on the 7th of next month. Pricing is supposed to start at $199.99 with a two year contract, $299.99 for existing Sprint customers eligible to upgrade, and $999.99 off-contract.
With a
potential iPhone announcement coming from Apple
during its annual WWDC show starting June 8th, the next few weeks promise to be exciting times for smartphone fanatics. Will a Pre announcement prior to Apple's conference get lost if a new iPhone is announced? Will Palm and Sprint try to avoid a collision with the guys from Cupertino or do they feel that their product is strong enough to take on the iPhone head on? The next few weeks will give us all of the answers.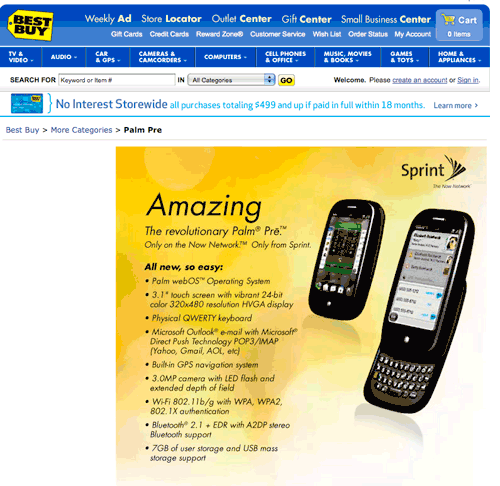 Palm Pre Preliminary Specifications
|
Hands-on
source:
everythingpre
,
BGR
,
more