Best Buy considering posting competitor's prices in store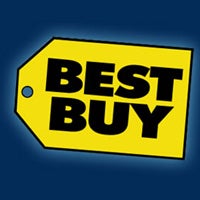 Things at Best Buy the last few years haven't been going exactly the way the once leader in consumer electronics had hoped. Somehow through the boom of smartphones and mobile data, Best Buy has become a sort of showroom for the digital shopping experience. Many people go to their local Best Buy to check out a phone, tablet, or otherwise only to jump on their mobile device to start searching for a lower price online.
While there is much debate among analysts of how big a problem "showrooming" actually is, Best Buy feels that it has nothing to hide when it comes to its pricing. Best Buy's new digital chief, Stephen Gillett, recently said the company is considering mounting displays throughout the store that display real time prices from some of its biggest competitors such as Walmart and Amazon. In addition to price comparison, he said the screens could also display product reviews.
While this may work great for core products, they would probably shoot themselves in the foot if they used this strategy for accessories. We'll have to wait and see if this comes to fruition and, if so, how it plays out.