Baidu making a Google Glass competitor called "Eye"
10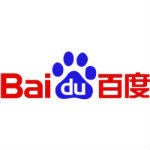 This is a pretty interesting report, because it's one of those few stories that comes out that started as an April Fool's joke, but actually turns out to have some truth to it. On April Fool's Day, a few reports went around saying that Baidu was working on a Google Glass competitor called Baidu Eye. That's a pretty solid prank, because it sounds reasonable enough that people could believe it.
The original April Fool's reports from Sina Tech, a Chinese news source, said that the product has been in development for "several years", and even named hardware partners like Qualcomm, but Kuo says that none of that is true.