Audiovox Thera
2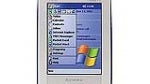 When it came out a little over 2 months ago, the Thera was first to offer 2000-1x High-speed data. Unfortunately, being at the cutting edge costs money as the Thera was initially released with a price tag of $799. Its price has not changed as I write this article (8/6/2002).
The cost users incur is not limited to the initial price of the unit. Data service costs 10 cents per minute or $100 per month for unlimited traffic. While this may be reasonable for some businessmen on the road, I find this price unacceptable. Expect those numbers to go down soon though as competition increases. As of now the Thera is obviously aimed at professionals who can justify the high cost with increased productivity.
The phone is sold by Verizon Wireless and intended for their Verizon Express network (check availability). The service offers a theoretical speed of 144kbs but in the case of the Thera it is limited by its built-in communication chip (SB55), which delivers 40kpbs - 60kbps on average. Even though this number is not much higher than residential dial-up connections, it is a huge technological leap in cell data evolution.

More about Thera
The physical characteristics of the Thera are comparable to an average-sized PDA. It measures 5.0" x 3.0" x 0.8" and weighs 7 ounces. Even though newest generation Pocket PC and PalmOS based devices are about 20% lighter, the Thera is essentially a 2in1 device. Compared to the Handspring Treo the Thera feels a little bulky.
The Thera was actually built by Toshiba for Audiovox and is based on a 206 MHz Intel StrongArm processor. It has 32 Megs of RAM, 32 Megs of Flash ROM and a Secure Digital (SD) expansion slot. A 32 Meg SD card is included. For the next step in wireless connectivity, the Thera should have gotten a compact flash card slot. This would have also provided better co-operability with digital cameras.
The Sierra Wireless SB555 modem, smaller than e matchbook resides inside the Thera.(photo.). The SB55 was released in March of this year at the CTIA Wireless, Orlando, Florida (press release ). The chip, which will also be used in Panasonic mobile computers is capable of high-speed access on new CDMA2000 1X networks with dual band design (800MHz Cellular and 1900MHz PCS band operation). It also offers compliance with IS95A and IS95B networks. As we mentioned earlier its average speed is 40-60kbps and according to the manufacturer, up to 144 kbps in optimal conditions.
Thera boasts a 65,535-color reflective TFT display with very good visibility both in and outdoors. Thera's battery is rated for 10 hours of PDA usage, 100 hours standby and 3 hours of cellular talk time. It is equipped with vibration alert and with a speakerphone that could be heard from distances over 30-40 feet. It is about the best we've heard. This hybrid supports the full range of expected cellular phone features as speed dial, Call Waiting, call forwarding and three way calling. There is also a Bluetooth compliant SD card available for it.
Similar to other 2in1 PDA/Phone devices the Thera includes an earphone/microphone to be used for phone conversations which is less convenient than traditional phone setup. Fortunately this 2in1 can also be held up to your year just like a standard phone.
We didn't like the partial integration of the PDA's phone book with the phone's dialing feature. For example, the phone book lists names and numbers contained in the PDA's contacts list, but you can't dial directly from contacts.

Internet Connectivity
We were very pleased with the instant connections we got on a regular basis. Compared to typical GSM and CDMA implementations this is not a small achievement. The small, 3.5" display can take some getting used to, but in the long run it is a pretty acceptable solution. Network latency was not high and the Internet connection felt much more responsive than regular circuit-switched data connection. We used the Thera to dial into our Earthlink account and were very satisfied with the overall Internet performance.
Audiovox has also released an update for the Thera. Only owners who registered their Thera received an email notification about this. For those who are interested, it is available here.