Asustek's Android phone to be ready in time for the holidays?
This article contains unofficial information.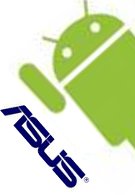 Things are already starting to heat up in the mobile world just in time for the busy holiday season. We're aware about the many Android devices slated to hit stores very soon, but one surprising one may just make it in the nick of time. Asus is gearing up for the important busy rush coming up soon and expects to release its Android smartphone in Q4 2009 – it's still unclear whether or not if it will make in time for the lucrative shopping season. In addition, there were no hints as to what the specs we can expect from either Jonney Shih (chairman) and Jerry Shen (President and CEO). The only information they offered to speak about was their expectations on their notebooks and netbooks line. It'll face some stiff competition already in the Android world if it does come out as expected – let's just cross our fingers and hope it'll make waves with some awesome specs.
via
SlashGear