As a consumer, to what extent do you value IP-certified, water- and dust-resistance in smartphones and tablets?
61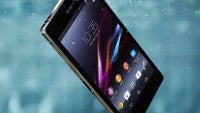 Does anyone else get the feeling that IP-certifications that ensure a given level of water- and dust-resistance have, not at all surprisingly at this point, turned into something of a yet another sales pitch? Even without you telling us, it seems safe to assume that there'll be a split in opinions.
Frankly, even we, at PhoneArena, are split when it comes to waterproofed hardware. It definitely sounds like an awesome perk at first, but if often feels like that's about it, as the scenarios in which we've actually benefited from the added security frankly boil down to... well, about zero. Showering while playing with your smartphone, after all, just seems odd. What's more, IP certification does not come free. Apart from adding to manufacturing costs, water- and dust-proofed smartphones and tablets are also usually larger and thicker, and often sport clumsy port flaps that ensure an airtight compartment. So there's definitely a trade-off of sorts involved.
But is that trade-off warranted? You tell us! What's more, once you cast your vote, do consider chiming in via the comment section below -- we're genuinely interested to hear about your experiences with waterproofed hardware, both positive and negative.