Are you excited about Android 6.0 Marshmallow? (poll results)
18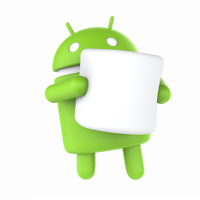 Tick-tock, tick-tock, the new Nexus phones are coming! And with them — something we're sure some have forgotten — arrives Android 6.0 Marshmallow, the latest major update to Google's mobile platform. If history is any indication, we'll see several devices getting the new goods before the year is out, and the majority in the first months of 2016.
With 55.46% of the votes, it's fair to say that the majority of folks who participated are definitely excited about the new goodies in the software. In contrast, 17.25% of voters dismiss Marshmallow and aren't really interested in Google's engineer's work. Finally, the remaining 27.29% of votes belong to members of our audience that are neither excited, nor disinterested in the upcoming update.
While we should technically call this a win for Marshmallow, it's obviously not a convincing one, and the comment section below the original poll speaks volumes. Whether because Lollipop — the current most recent major version — ended up causing trouble with their devices, or because they just don't see too much user benefit with the new changes, people aren't exactly unable to contain their glee at the prospect of Marshmallow. That makes a certain amount of sense, especially since the majority of us won't get to experience it for quite some time to come, courtesy of Android's unfortunate — but understandable — fragmentation.