Apple's foldable phone design may be the complete opposite of Samsung's
18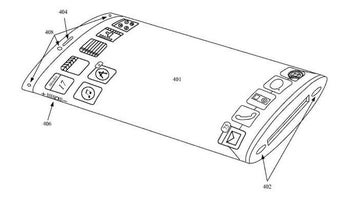 Tucked in the presentation that Samsung's Design Innovation Center chief Federico Casalegno gave in San Francisco, is a revelation about
Apple's own work on foldable phones
. We know the research urgency about such a form factor has been greatly sped up in Cupertino, as exemplified by the ever-increasing
complexity of its foldable phone patents
, but the latest tip is something else, literally.
While the bendy Galaxy F, or whatever Samsung names it, will be of the in-folding type, as that is easier to produce and more durable given the smaller folding radius, Apple is exploring out-folding prototypes whose screens stretch around the exterior, tipped Federico Casalegno.
Our group here is working to reinvent and reimagine how we can create new experiences based on this new platform," he added. "And of course we are very well situated here because the Android system has not been designed for that (foldable). We need to explore new ways to do so.
The head of the Samsung Design Innovation Center said that the in-folding models give more interface design opportunities, though we fail to see how an out-folding display would diminish those in comparison, given that it will run iOS in some shape or form, pun intended.
Moreover, we are yet to see the interface approach that Samsung takes with its bendable phone, and there are likely many more prototypes of this form factor in the labs, both Samsung's, Apple's, or
Xiaomi
's, as you can see in this leaked video below.
Samsung, however, will have a year or two head start and will bear the brunt of user acceptance or rejection, but also have the opportunity to polish and optimize the hardware and software while Apple would still be prototyping an eventual iOS Gumby. As you can see in the most recent patents below, Apple is also exploring in-folding types, or at least circling the patent wagons around them.