Apple's mini tablet could be a haven for international media consumption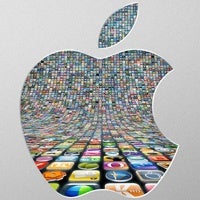 Here's the truth coming straight from Google's Android head Andy Rubin - Android tablets didn't sell because they lacked the content. Simple as that. The only tablet with enough content, the Amazon Kindle Fire is probably the single success story in the Android tablet world, but even it didn't directly bring any profits to Amazon.
And where Amazon and Google have failed, Apple has grown extremely strong - it has become the ultimate content delivery machine with iTunes working in a ridiculous number of countries. Amazon's Appstore and movie service, on the other hand? US-only. Google Play doesn't go far from that and while you can buy apps in many countries, music and movies are a no-go for the most part of the world.
You might think that having wider availability is something not all that hard and Apple's rivals will catch up soon, but you'd be wrong as sealing those deals has been something folks at Cupertino have put a lot of effort in the past few years, not months. Hit the iTunes link in the source below to see just what on iTunes is available where.
Now, pair this with a new estimate from iSupply saying the Nexus 7 actually cost a little over $150 to make, and an iPad mini for around $250 already sounds like a product that will keep Apple's high margins intact, don't you think?
source:
TheNextWeb
,
iTunes