Apple will be asking Judge Koh for tripling Samsung's fine to over $3 billion this Friday
88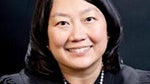 Korea Times cites legal sources confirming for it that Apple will ask Judge Lucy Koh on the patent infringement hearing this Friday to up the damages rewarded by the jury against Samsung from $1.05 to over $3 billion.
This is allowed if a "willful infringement" is found, and the judge can easily triple the damages awarded to Apple, although it is debatable whether she will do so. She already
upheld the injunction against the Galaxy Tab 10.1
, but tripling the patent infringement fines request will likely go through some serious scrutiny first. A reliable senior legal source has commented on the upcoming Apple demand:
By using that condition, Apple has decided to request the judge to order Samsung to pay more than $3 billion in the hearing on the San Jose verdict on Sept. 21 in California.
The decision means Apple want to quickly address the harm that Samsung's infringing products are said to be causing. As has been the case throughout this trial, Apple is pressing its full advantage over the jurors' decision.
"
Apple lawyers still believe Samsung should pull its popular Galaxy line of devices including smartphones and tablets from the United States and leave the market to proprietary handsets from Apple and Microsoft,
" said another source.
Samsung's lawyer John Quinn is reportedly going to ask the judge the exact opposite of tripling the damages, namely tossing the whole jury verdict out, and we'll see what happens Friday, as not only Samsung, but other Android manufacturers and Google, too, are waiting the trial outcome with bated breath.