Apple vows to quit mining Earth for materials - end to gem-iPhones?
25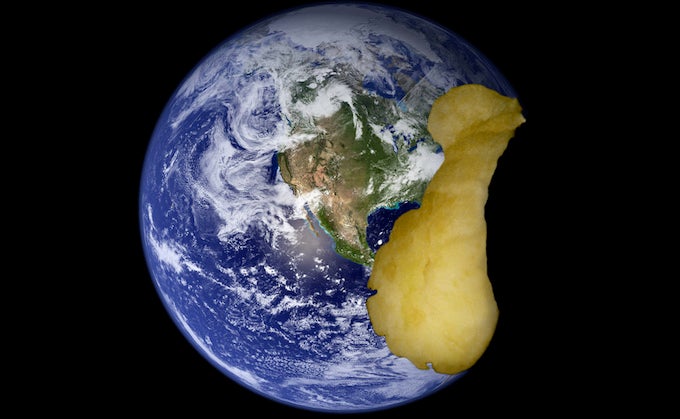 Image credit to JD Hancock, Flickr
Do you ever stop to think what your phone is made of? Neither do we, to be fair. We go about discussing what's inside, in terms of processors, storage drives, etc., and almost never consider what those bits are a mould of. Most smartphones nowadays are an amalgamation of almost 70 of periodic table elements, with up to 62 kinds of metal and often up to 16 out of 17 rare world elements. Hey, doesn't that mean your iPhone is literally a semi-gem? It only makes sense, right?
Apple just released its 2017 Environment Responsibility Report, detailing its initiative to "stop mining the earth altogether" for extraction of materials for its production force. The company has previously been caught up in scandals related to children mining cobalt in Congo, which element the company then bought and used in its devices. Apple vows in the report to start making products entirely from recycled materials, citing climate change and limited earthly resources.
The Cupertino company is one of the pioneers of a full-blown shift to recycled materials and sustainable production. In an exclusive interview for Vice, Apple VP of Environment, Policy and Social Initiatives, Lisa Jackson, admitted that the company is "a little nervous" with the project, as they may not still know how exactly to attain the set goal. The ultimate aim, she explained, would be to make iPhones and other gadgets out of quality recycled parts only, collected through return schemes.
Smartphones, on average, consist of 40% metals, 40% plastics, and 20% ceramics and trace minerals
Apple is aware of the fact that only 10-15 years from now, we may not be able to extract some key elements from Earth's crust that are critical for modern phones' functioning. A research at Yale in 2013 tested possible replacements and alternatives for the 62 metals inside a smartphone. Guess what – the tested replacements did not perform nearly as good as the original material.
Even if we weren't stuck with capped resources, mining is one of the most prominent polluters of waters and soils globally, due to waste materials being dumped in nature. We don't even want to begin to talk about labour conditions at some mines, or the legality of workforce therein.
Apple hopes to set a global example with its course of action. The company already powers its facilities with up to 96% of renewable energy, while the latest Environment report also raises the bar for the likes of Samsung, LG, Google and other tech giants. Environmental responsibility has turned into a widely accepted corporate virtue in the public eye, which many manufacturers wouldn't omit to show off in the years to come.