Apple to unveil iPhone 5S on Sept 10th, plastic iPhone 5C coming in October
37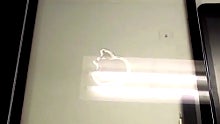 Apple is preparing a massive refresh of its whole mobile lineup.
Cupertino will introduce a new iPhone (the one we have most often seen leak as the iPhone 5S) on September 10th, and new generations of its 9.7-inch iPad and 7.9-inch iPad mini later on
. The plastic and less expensive iPhone 5C will get unveiled a month later in October, according to Bloomberg. The publication has a nearly spotless track record in Apple rumors, and even though unofficial we would consider this rumor very highly likely to materialize.
Chief executive Tim Cook himself has earlier said that Apple will introduce new products starting in the fall and
"across 2014."
Apple generates 70% of its sales from the iPhone and iPad, and it definitely needs a refresh of the lineup to pump up sales this Holiday season.
The
plastic iPhone 5C on the other hand will launch in October
targeting customers mostly outside the United States and in Europe.
Bloomberg also confirms that the new 9.7-inch iPad will get redesigned to look more like the iPad mini, with narrower side bezels and a similar body shape and buttons. There is still no clarity on whether or not the iPad mini will get a 'Retina' resolution display. After Google launched the Nexus 7 with an extremely sharp display, though, the only logical step for Apple is to follow suit.
Analysts once again predict record sales for the new Apple lineup, but amidst stronger competition. Apple's tablet share dropped to 32% in Q2 2013, down from a commanding 60% a year earlier.
source:
Bloomberg