Apple to start making iPhones in India
42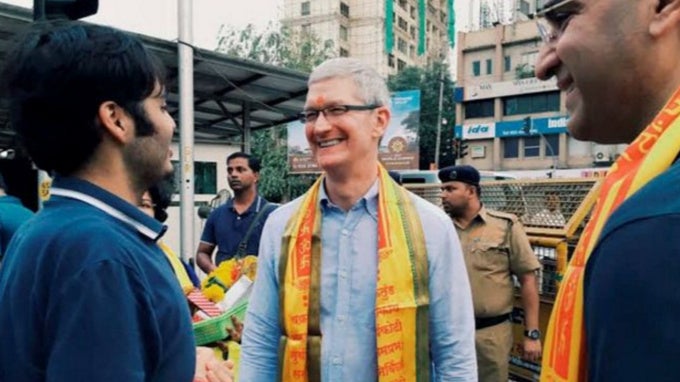 Apple iPhone sales are cooling off in China with local competitors rising and the U.S. and European markets seem to have reached smartphone saturation, so Apple is turning its eyes towards one of the biggest and most underdeveloped phone markets currently: India.
After months of negotiations with the Indian government, Apple is finally ready to start making iPhones in the world's second most populous nation.
Apple's Taiwanese manufacturing partner Wistron will start making iPhone 6 and iPhone 6s within 4 to 6 weeks at a plant in Bangalore, and it will also add the iPhone SE to the mix within a three-month time frame.
"Almost all preparations have been done for launching Apple's first phase project in Bangalore through Wistron,"
an Indian official confirmed to the Wall Street Journal.
Apple will start making iPhone 6 and 6s in India within 4 to 6 weeks
Why is Apple moving manufacturing to India, though? The reason is indeed practical: Apple iPhones are currently simply too expensive for Indians, a potentially huge market for Apple. Manufacturing locally would allow cutting as much as $100 off the price of iPhones, a lot of it due to import taxes in India.




Apple has sought some heavy tax breaks in exchange, but negotiations with the Indian government have been tough and the unofficial information is that the government has not yet accepted most of Apple's demands.




"We will try to accommodate as much of their demands as possible, but they too appreciate and understand our limitations,"

an official working closely with Indian Prime Minister Narendra Modi said.




Currently, Apple has a meager 5% market share in India.