Apple to patent the "Intelligent Automated Assistant"
62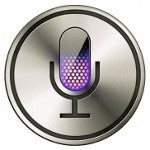 You didn't think Apple isn't going to patent Siri, did you? Well, it is! Cupertino's most popular company has submitted a new patent application, titled "Intelligent Automated Assistant", trying to keep the awesomeness of Siri and similar products all to itself.
The beefy application thoroughly explains how such a service would work, including details on how it uses external stuff like email, the web and maps in order to provide relevant information and help the user accomplish what they are after, such as getting directions, making a reservation and so on.
What's more interesting to us is whether or not this should concern Google, Samsung and everybody else who plans to offer such a feature. Samsung's S Voice is already dangerously close to what Apple's describing in its patent, but our guess is that there won't be any sirious (ha!) consequences in the long term. We might see a lawsuit or two, but as we already know, this can't really hurt anybody.
Here's the abstract from Apple's patent application:
The intelligent automated assistant system engages with the user in an integrated, conversational manner using natural language dialog, and invokes external services when appropriate to obtain information or perform various actions. The system can be implemented using any of a number of different platforms, such as the web, email, smartphone, and the like, or any combination thereof. In one embodiment, the system is based on sets of interrelated domains and tasks, and employs additional functionally powered by external services with which the system can interact.
source:
USPTO
via
Engadget