Apple tests new search feature for the App Store that helps you find related apps
3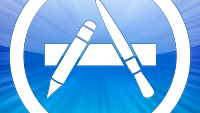 Limited to Apple iPhones running iOS 7.1, the Cupertino gang is testing out something that makes so much sense, you have to wonder why it wasn't done before. Right now, when you search for an app in the App Store, the results include other apps written by the same developer, or "
other apps purchased by customers who bought this app
." These results are not really helpful if you're looking for an app in a particular category.
But Apple is testing a new system. Let's say you are searching for
News
. Under the search bar, you will find a number of related search terms like "
finance news
," or "
business news
". With this method, the odds improve that you will truly find an app that will suit your needs.
But Apple might be able to do even better. Back in 2012,
it acquired Chomp which creates a search engine for app stores
. Chomp is said to have a recommendation and discovery service that would greatly improve App Store searches. Hopefully, Apple will decide to incorporate it into the App Store in the not too distant future.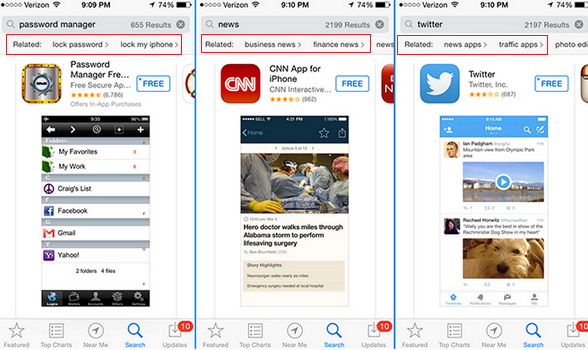 Examples of Apple testing new App Store search results
source:
AppleInsider