Apple shot this amazing video using only iPhones (100 of them!)
45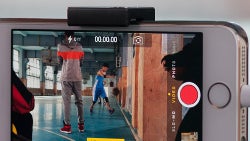 Apple has created an amazing video to celebrate 30 years since the introduction of the first Mac, and it shot it entirely on iPhones all in one day (hence the name, '1.24.14'), in 15 locations across the globe.
To achieve that, Apple sent out crews of cinematographers, armed with a 100 iPhones total, with a mission to tell the stories of how Apple devices change the everyday life of people from all places and walks in life.
British film director Jake Scott orchestrated the shooting process, interfacing live via Face Time with all the different cinematography crews.
The team ended up gathering more than 70 hours of total footage that it adorned with an original soundtrack later on. It was far from over, though. The footage was then handed down to renowned Hollywood editor Angus Wall and his team of 21 editors, working on a tight timeline to piece the story together.
The end result is nothing short of amazing.
"There's a sense of liberation about being able to tell these stories with this device, to explore it and investigate it — to see what the iPhone is capable of, and then to push it and stretch it,"
director Jake Scott said.
Here are all the fun facts about this video:
All shot in 1 day
Across 15 locations
Telling 45 stories
Used 100 iPhones to shoot
Recorded 70+ hours of footage
Employed 15 cinematographers
Pieced together by 21 editors
Crew used 46 iPads
86 Macs were used in production
You can watch the '1.24.14' video right below. Sadly, the embedded video below will only play on some browsers, and if yours cannot open it, skip below and hit the source link to watch it.