Apple seeks to add Google Now and Samsung Galaxy S4 to 2014 patent trial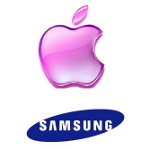 Earlier this month, we told you how both Samsung and Apple are being limited by Judge Lucy Koh in advance of their next patent trial set to start in March 2014. Koh wants both companies
to limit the number of devices in each side's infringement claim, to no more than 22
. While Apple had originally left out the
Samsung Galaxy S4
, it did put Samsung on notice that it would probably be adding the latest Android flagship to its list while taking off a device that was currently among the 22. But instead of removing one Samsung device to keep the list at Judge Koh's limit, Apple has decided to file to amend its infringement contentions which would allow it to add the Samsung Galaxy S4 to the list while keeping
all of the previous 22 devices
in its claim.
Apple says that in a recent infringement analysis of the Samsung Galaxy S4, the latter infringes on five of Apple's patents. The Cupertino based tech titan had purchased models of the Samsung Galaxy S4 for AT&T, Sprint and T-Mobile. According to Apple's analysis of the handset, the phone infringes on a pair of patents dealing with the user interfaces, another pair of patents related to Siri and search, and a data synchronization patent. Apple says that the alleged infringement of the two Siri-related patents is related to the inclusion of Google Now on the Android
4.2
.2 OS installed on the phone.
Apple's
motion
will be heard on June 25th.
source:
FOSS Patents
via
RedmondPie