Apple reveals suppliers and joins the Fair Labor Association
26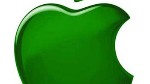 It looks like Apple has suddenly taken a big interest in corporate responsibility, because today we've heard that not only did Apple make a list of its suppliers public for the first time ever, but the company has also joined the Fair Labor Association. These are some pretty big steps for a company in which "transparency" has never been part of the vernacular.
Apple has always been an extremely secretive company from its suppliers to designs and product launches. This secrecy has always been the fuel behind the rampant Apple rumor mill, so we'll have to see if this suppliers list does anything to confirm rumors faster. In a statement today, Apple confirmed that it had not only added the list of its suppliers to its Supplier Responsibility page, which is a page that covers a number of topics from labor and human rights, worker health and safety, environmental impact and general ethics. The list of suppliers covers "97 percent of Apple's procurement expenditures for materials, manufacturing, and assembly of Apple's products worldwide."
The FLA will independently assess the quality of Apple's suppliers and report its findings publicly on its website. Apple has already set up a page publicly detailing its new mission to end indentured migrant labor, prevent child labor, prohibit discriminatory policies and excessive work hours, and even source conflict-free materials.
It seems almost surprising that Apple is the first technology company to join the FLA; however, considering Apple's record on pushing its tech to be more green, maybe it shouldn't be. And, we should note that while Apple has called itself the first technology company to be part of the FLA, it is technically just the first tech hardware company, as game maker Electronic Arts is also part of the FLA. Still, we certainly commend Apple on the move, and hope that more tech companies follow suit.
source:
Apple
via
The Next Web