Apple releases iOS 11.0.3, its fourth update in the last four weeks
33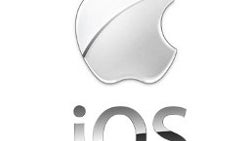 For the fourth time in the last four weeks, Apple has disseminated an update to iOS 11. Today, iOS 11.0.3 was released, apparently for the sole purpose of exterminating a couple of bugs that were affecting users of the
Apple iPhone 6s
, the
Apple iPhone 7
and
Apple iPhone 7 Plus
. The update weighs in at 276.6MB and can be installed on your iOS device by going to
Settings
>
General
>
Software Update.


Apple released iOS 11 on September 19th. Since then it has rolled out iOS 11.0.1, iOS 11.0.2, iOS 11.0.3 and the beta version of iOS 11.1.0. The claim to fame for the latter build of iOS 11 is the new emoji that is being added to Apple's existing lineup.
The changelist for iOS 11.0.3, as posted by Apple, looks like this:
Fixes an issue where audio and haptic feedback would not work on some iPhone 7 and 7 Plus devices.
Address an issue where touch input was unresponsive on some iPhone 6s displays because they were not serviced with genuine Apple parts.
To obtain the update, simply go to Settings > General > Software Update on your iOS device.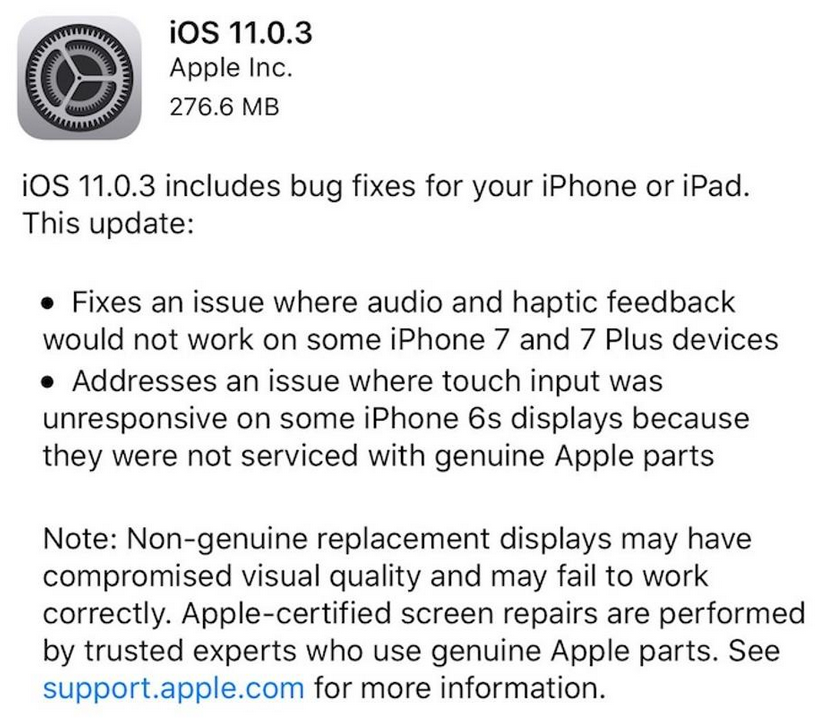 Apple releases iOS 11.0.3
source: Apple