Apple releases an updated report about National Security information requests
12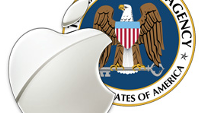 Apple has just released a new transparency report, which reveals the number of National Security "requests of information related to law enforcement investigations" for the first half of 2013. This report gets released shortly after the Department of Justice announced that it will allow more detailed disclosures about the "number of national security orders and requests issued to communications providers". The report is an update to a similar one, which was issued on November 5, 2013.
The Cupertino giant's report covers the first six months of 2013 and reveals that the company has received between 0 and 249 National Security orders, which concern between 0 and 249 different user accounts. In addition, Apple states that it has received 927 requests by law enforcement, which concerned 2330 different accounts. Apple disclosed the personal information of no more or less than 747 user accounts. In addition, the company revealed that 81% of the National Security account requests resulted in some kind of data disclosure.
Apple states that it has not received any appeals for bulk data in the said period. The report also claims that "the number of accounts involved in national security orders is infinitesimal relative to the hundreds of millions of accounts registered with Apple". It is important to say that the aforementioned requests include both "FISA letters" and "National Security Letters", which usually allow an institution to reveal data without even admitting that it has been requested to do so and don't require a court order.
"NSLs are limited to transactional data such as a customer's contact information. Apple is required by law to comply with these NSLs if we have the information requested."
- excerpt from Apple's report.
Apple also states that it "reviews each order, whether criminal or under national security authority" and that users should be content about their privacy on, say, iMessage and Facetime, because their data is being encrypted. Even more, it is claimed that no "location data, Maps searches, or Siri requests" are being stored by Apple.
source:
Apple
,
USDOJ
via
Engadget
Recommended Stories