Apple providing developers with iOS 7.1 beta 2
36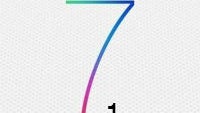 Developers who write for iOS can now receive iOS 7.1 beta 2 from Apple's developer website. Those with test devices are receiving it OTA, and the software is identified as build 11D5115d. The update is not for general consumer use and developers are getting the software for testing purposes only. The last publicly released update was iOS 7.0.4, which was
sent out last month to repair a bug related to FaceTime
that dropped calls using the video chat application.
Last month, Apple released the first beta of iOS 7.1
and while that release was supposed to fix a bug that made iTunes Match load up a music library slower than it should, that bug remains on the changelist for beta 2. In addition, iTunes Match users should have an easier time accessing their tunes from the cloud after installing the new version of the OS. Apple has also relocated certain settings with the "
Touch ID & Passcode
" option moved to the main menu of "
Systems
". And in between "
Sounds
" and "
Privacy
" you will now find setting options for Touch ID and lockscreen passcodes. In addition, Apple has told those iOS code jocks that the Diagnostics & Usage Data menu in Settings is where they will find crash logs.
A few bugs remain in iOS 7.1 beta 2, such as one that prevents audiobooks from playing. That doesn't sound too good. Neither does the word from Apple that iCloud Keychain might not be able to be supported when setting up a new iCloud account. Also, 32-bit apps running on 64-bit devices like the
Apple iPhone 5s
,
Apple iPad Air
and the
Apple iPad with Retina display
are having problems connecting with Bluetooth devices. Which means that we might have a while to go before the general release of iOS 7.1 sees the light of day.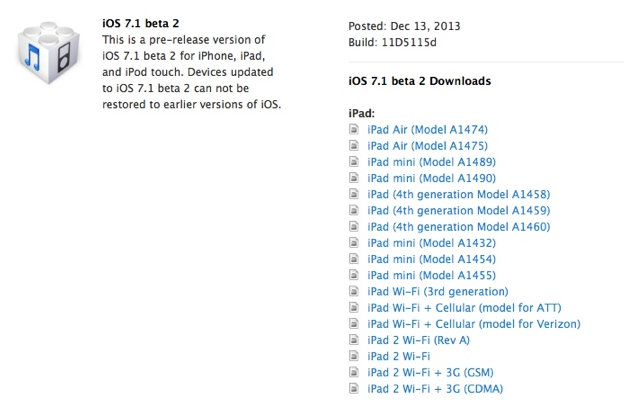 Apple is releasing iOS 7.1 beta 2 to developers
source:
AppleInsider