Apple offers iPhone trade-in plan in some European Apple Stores
7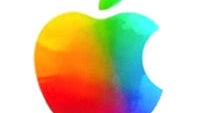 Apple has exported its retail store trade-in plan for the Apple iPhone to Europe. In participating European Apple Stores, all you need to do is bring in your old iPhone for "
reuse or recycling
" which the Cupertino based firm says is good for the environment. Besides doing something good for the planet, you are also receiving a credit for the phone, which you can apply to the purchase of a new
Apple iPhone 5s
or
Apple iPhone 5c
.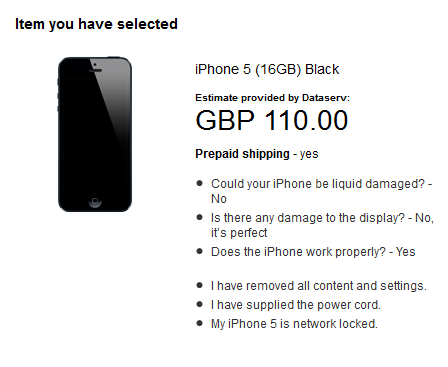 An online price quote for a U.K. trade-in of the 16GB black Apple iPhone 5
Apple has previously allowed owners of its iconic smartphone to trade-in their device online. If you would like to know what you can get for your old iPhone, or would rather handle the whole affair on the internet, visit Apple's Reuse and Recycling site at the sourcelink. There, you will be asked a series of questions that will reveal which model iPhone you are trading in. You then are asked some questions about the condition of the phone. Is there water damage? Is there cracked glass? Does the device work?
Once you've answered all of the questions, you will receive a quote, in this case it came up in British Pounds. If you are happy with the price bid for your older Apple iPhone, you fill out more personal information to generate a prepaid shipping label. You have five days from the time the price is agreed upon, to send in your old iPhone. As an example, a 16GB black
Apple iPhone 5
in perfect condition with no water damage, cracked glass or scratches, will fetch you 110GBP ($175.50 USD) with the power cord.
For those who would like the immediacy of turning in the older phone, getting a credit, and walking out of the store with a new model, this is now possible in certain European countries including the U.K.
"iPhones hold great value. So, Apple Retail Stores in the UK are launching a new program to assist customers who wish to bring in their previous-generation iPhone for reuse or recycling. In addition to helping support the environment, customers will be able to receive a credit for their returned phone that they can use toward the purchase of a new iPhone."
-Apple
source:
AppleStore
via
Pocketlint