Apple may be prepping to make your iPad a "sidecar" to your Mac
6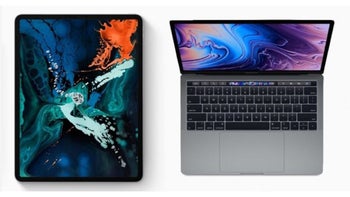 Apple loves to talk about the displays it has in its devices, be it the color gamut, refresh rate, lamination to minimize the space between the glass and display tech, etc. Apple is very proud of its displays, no doubt about it. Apple has also been working to integrate iOS devices with Macs a bit more with features like Handoff. Now, Apple is rumored to be bringing a new interesting feature for those with iPads and Macs.
According to
new reports
, Apple is working on a new feature codenamed "Sidecar" which will allow Mac users to set up their iPad as a second display to extend their desktop. The feature is said to be coming in Mac 10.15, although it may also need iOS 13 on your iPad to work properly. The option will be triggered via the Mac by hovering over the green "maximize" button on a Mac window. The benefit is pretty easy to see: what's on your Mac screen will be duplicated on your iPad allowing you to use the touchscreen to manipulate and annotate as needed.
The details will be made more clear at
WWDC in June
, but there are some questions that need answering in terms of this Sidecar feature. First of all is whether it will be wireless or not. It seems likely that Apple would want it to be wireless and not need to worry about a USB cable, but at the same time Apple is very fond of its dongle business. Also, it doesn't sound like this will be a way to extend your Mac desktop like a second display could be. It sounds more like a mirroring feature, but being able to extend a desktop onto an iPad would be pretty nice too.
Lastly, there's the question about what will happen to the current solutions that offer similar capabilities, like Luna Display. Apple has a history of duplicating features that users got from apps, and the fate of those apps is usually not too good.