Apple led consortium Rockstar settles with Google over patent infringement litigation
11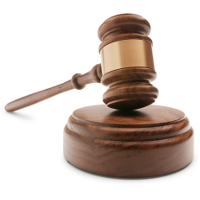 Patent infringement litigation between Apple-led consortium Rockstar, and Google, has apparently been settled. Judge Roy S. Payne granted a stay requested by Rockstar that freezes all deadlines and hearings related to the litigation, until a status report is filed on December 29th. According to legal filings, both sides agreed to a settlement on November 12th. While the amount of the settlement is unknown, Rockstar was seeking an award for willful patent infringement and lawyer fees, from Google.
The litigation involves seven patents related to Internet searches and advertisements. The patents are owned by Rockstar, which is made up of big tech companies (Apple, Microsoft, Blackberry, Sony and Ericsson) who formed a consortium in an attempt to purchase patents being sold by Nortel, a struggling telecom company.
In 2012,
Rockstar closed on its purchase of patents from Nortel
. Of the $4.5 billion spent to obtain the ownership of the patents, Apple is believed to have chipped in $2.6 billion. Google originally bid $900 million for Nortel's patents, but was outspent by Rockstar. The latter is asking for 45 days to work out details with other companies that have agreed to settle similar cases with it. Cisco, for example, agreed to a $188 million settlement with the consortium earlier this week.
source:
Scribd
via
AppleInsider
>