Apple is positioned to announce something big regarding iTunes tomorrow
20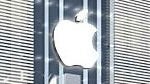 When just about everyone is attempting to get back into the groove of things after the weekend, Apple is already beginning to stir things up by having people guessing as to what they intend to do tomorrow.
Upon visiting Apple's web site, we're greeted to its home page with bold words saying to "check back here tomorrow for an exciting announcement from iTunes." Additionally, clocks are displayed to provide you the knowledge of what specific time to check back according to your time zone. It seems Apple is going to have something in store for everyone come 10:00 AM EST tomorrow.
There are many speculations as to what it's all about, but seeing that there are many things that iTunes is able to encompass, it would only be natural to see if affect the mobile scene. Will we see some kind of new streaming service to compete with Microsoft's Zune Pass? Regardless of what it is, we won't have to wait long for Apple to spill the beans.
source:
Apple

Apple is announcing something tomorrow regarding iTunes.
Recommended Stories