Apple iPhone 8 to feature a software "dock" in place of home button
38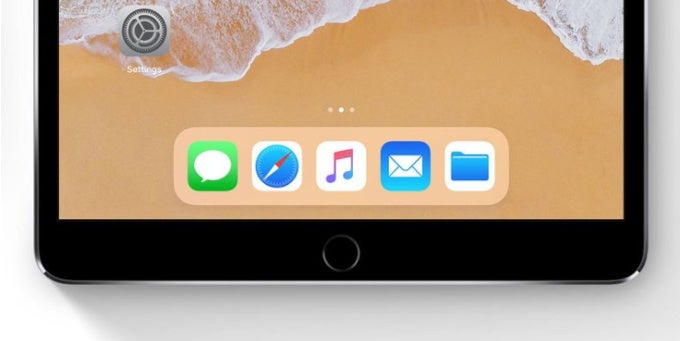 Apple is expected to unveil three new iPhones on September 12th, two successors to the current
iPhone 7
and
iPhone 7 Plus
, as well as a brand new, high-end iPhone model (that we'll refer to as the
iPhone 8
). That high-end iPhone 8 is the one that will go all out in terms of innovation: it will feature an OLED, nearly bezel-less display and do away with the home screen in favor of a new, 3D face recognition system.
A new report by Bloomberg, now reveals that the new iPhone 8 will also change the way users work with their phones. Currently, you press once on the home screen of an iPhone to go back to the app grid, press twice to get a stacked list of cards for multitasking, and long press to call up Apple's Siri voice assistant. With the removal of the home button, Apple is testing ways to remove these actions and replace them with gestures. This latest report is based on actual images of the new iPhone seen by the journalists, so there is a high probability that what it describes will indeed come to the new iPhone.
Apple iPhone 8 changes in a nutshell:
OLED instead of LCD display
Immersive, "bezel-less" display
Software "dock" in place of home button
New gestures for multitasking and other home button shortcuts
3D face recognition built in the "notch"
iPhone 7-like size, iPhone 7 Plus-like display
Vertical dual camera system
Larger lock key on the side
Most interestingly, Apple also plans to introduce a dock-like interface to its iPhone 8. The feature has been a staple for Macs for years, and will arrive to the iPad family with iOS 11. The new software bar will stay at the bottom of the phone when it's locked and you'd be able to drag it up to unlock the phone. When you are in an app, an upward swipe will bring up multitasking. And the multitasking interface on the new iPhone 8 is redesigned from stacked cards to standalone cards that you can swipe on. The new software dock itself will feature commonly used applications.
We also learn that the new iPhone 8 will have a size similar to that of the current iPhone 7, but its display will be slightly larger than the 5.5-inch one on the iPhone 7 Plus. The screen will now also have rounded corners, but it will not be curved like on Samsung's
Galaxy S8
and Note 8 series. The physical lock button on the side will also be larger than before on the iPhone 8, a move that will help for more comfortable one-handed use of the phone.
Apple is also planning to use a glass back with a metal frame for this new high-end handset, with tiny antenna bands on the metal frame for improved reception.