Apple iOS 9.3.2 update lands with a sprinkling of bugfixes
86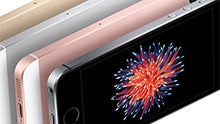 How many times have you had a great idea, only for your first attempt at implementing that idea to need a little further attention? Maybe you learn enough from that experience that you're tempted to give it another go, and your second shot manages to fix a lot of those initial rough edges. Try a few more times, and you get closer and closer to perfection still. That's a lot like how software development cycles seem to work, where big feature-packed releases are followed up by updates that fix big bugs, resolve glitchy edge cases, and otherwise put the polish on all those new ideas. For the last few weeks
we've been watching Apple smooth over some of the bumps in iOS 9.3.1 with its latest beta builds
, and now it's ready for those changes to go live, as the company releases the bugfix-packed iOS 9.3.2.
As anyone following those beta builds could tell you, Apple's been on quite the bug-hunt lately, and iOS 9.3.2 represents the fruits of the company's efforts.
We see fixes related to Japanese text entry, resolution for a Bluetooth audio bug with the new iPhone SE, and improvements for businesses using mobile device management setups, among others. Changes from past betas are also present, including
Apple's adjustment to the new Night Shift mode
that allows it to function while your phone's also in Low Power mode.
And while iOS 9.3.2 may be today's big Apple update for us mobile-tech aficionados, it's far from alone: Apple's also pushing out OS X 10.11.5, watchOS 2.2.1 (with its own collection of well-appreciated bugfixes), and tvOS 9.2.1.
Look for all these updates to start hitting your Apple hardware currently.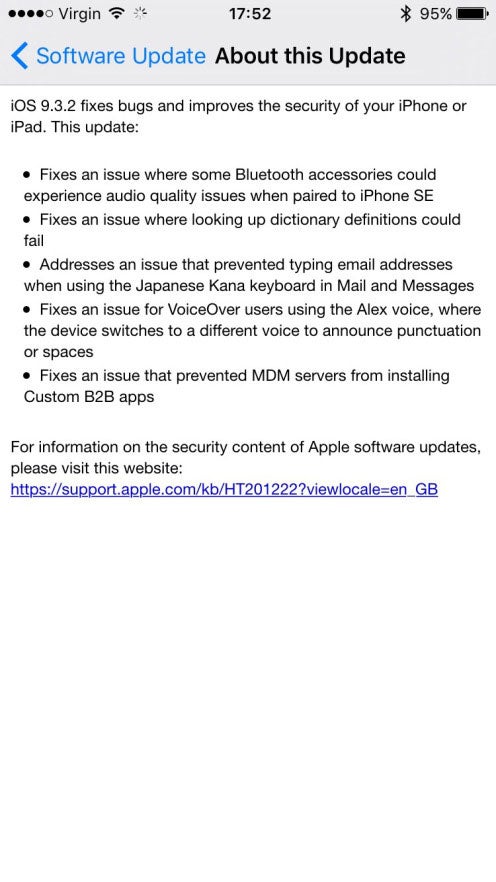 Apple iOS 9.3.2 changelog
source:
BGR