Apple expected to pump out 3 million iPhone 4 units per month?
This article contains unofficial information.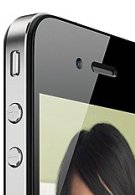 With a drastic redesign to the much beloved product, Apple is probably banking that many people will decide to go with their iPhone 4 as opposed to other recent high-end offerings from the competition. At the same time, customers who've been holding on to older models, such as the original iPhone and iPhone 3G, might see the new handset as compelling enough and would probably warrant an upgrade. Now we're being given a closer idea as to how many units Apple intends to produce for their upcoming phone thanks to Asia Optical who is supplying the front-facing VGA camera. Their chairman, Robert Lai, said that they're supplying approximately three million of the handset's front-facing camera every month since it started production in May – which would equate to 9 million iPhone 4 handsets being shipped in its first quarter in the market. That estimated figure would easily top the 7.4 million units sold in the summer quarter last year for the iPhone 3GS. As we've seen already how the HTC EVO 4G jump started the summer with its release, we'll see how the iPhone 4 will fare in a matter of weeks.
Apple iPhone 4 Specifications
via
Electronista