Apple dropping over $300M to expand TX facility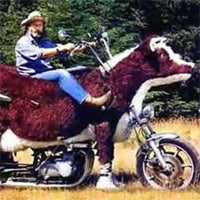 They say everything is bigger in Texas. Soon, Apple is going to be a whole lot bigger in Texas too. It is being reported that the wheels have been set in
motion
for the company to begin expanding its existing campus in Austin.
While the exact acerage and price is unknown, the Austin Business Journal discovered that a deal was finalized on June 20th between Apple and McShane Development Co., LLC for three tracts of land in the Milwood Section 20 subdivision, which is adjacent to Apple's current Austin location.
The Cupertino-based giant plans to spend approximately $304 million on the entire expansion and said it estimates it will double its Texas workforce by creating an additional 3,600 jobs.
As a part of the deal, Apple has received an $8.6 million grant from the city of Austin and an additional $5.4 million in tax rebates from Travis County for pledging to maintain an average salary of $35,000 for the bottom 10% of its employees and a minimum contractor rate of $11 an hour. Additionally, the state of Texas plans to award the company $21 million over the course of ten years via the Texas Enterprise Fund for the creation of the additional jobs.