Apple confirms purchase of PrimeSense
35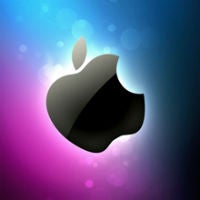 After a number of false starts, Apple has finally confirmed the purchase of Israeli 3D sensor producer PrimeSense. The value of the acquisition is believed to be $360 million. Rumors that Apple was buying PrimeSense first surfaced in July
and again last Sunday
. Apple's latest acquisition is known for producing the 3D technology used in the Microsoft Kinect which allows player's motions to be used as part of an Xbox game. The sensors allow a player to interact with the game system without having to touch the controller.
PrimeSense has gone on to make smaller sensors and its Capri model is said to be perfectly sized for mobile devices. Apple could be considering using PrimeSense technology in the Apple iPhone. There are rumors that
Amazon will be offering a smartphone with a number of cameras and sensors to offer 3D gesture and eye tracking capabilities
. This device is rumored to be coming during the second quarter of next year, and Apple might want to combat this with similar features on an upcoming iPhone.
Apple has a habit of quickly assimilating new technology purchases into future models of its iconic smartphone.
The company bought biometrics firm AuthenTec for $356 million in July 2012
which led to the Touch ID feature on the
Apple iPhone 5s
. In April 2010, Apple bought SIRI Inc. which
led to the introduction of the virtual voice activated personal assistant
with the
Apple iPhone 4s
.
source:
AllThingsD