Apple co-founder Wozniak will not buy the iPhone X on launch day
30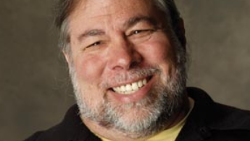 We've seen Apple co-founder Steve Wozniak with other phones besides the iPhone, and
the straight shooting tech icon has often been brutally honest
even if it meant saying something unkind about the company he helped create. While the Woz is known for hanging out in an Apple Store whenever a new iPhone model launches, yesterday he said that he plans on sitting out the launch of the
Apple iPhone X
on November 3rd.
Wozniak said that he is happy with his
Apple iPhone 8
. And while that might sound like a complement to the new model, the 67-year old added that as far as he is concerned, the iPhone 8 is the same as the
iPhone 7
which is the same as the
iPhone 6
. He notes that the iPhone X will be the first iPhone model that he didn't upgrade to.
"I'd rather wait and watch that one. I'm happy with my iPhone 8 — which is the same as the iPhone 7, which is the same as the iPhone 6, to me. For some reason, the iPhone X is going to be the first iPhone I didn't — on day one — upgrade to. But my wife will, so I'll be close enough to see it."-Steve Wozniak
Wozniak, who has often discussed owning more than one phone at a time, says that he is unconvinced that the Face ID facial recognition system will work as well as Apple expects it to. The tenth anniversary model features a large 5.8-inch screen, and while that is larger than the display employed on the
iPhone 8 Plus
, the iPhone X will be a smaller phone. That is because of the edge-to-edge screen, which, it should be noted, is the first OLED panel to be used on an iPhone. It also includes the TrueDepth Camera, responsible for the capabilities of Face ID. The iPhone X packs a larger battery than the cells found inside its siblings.
Pre-orders for the Apple iPhone X begin this coming Friday at 3am EDT. The 64GB model is priced at $999 while the 256GB version will cost $1,149. The phone will be available in Silver or Space Gray.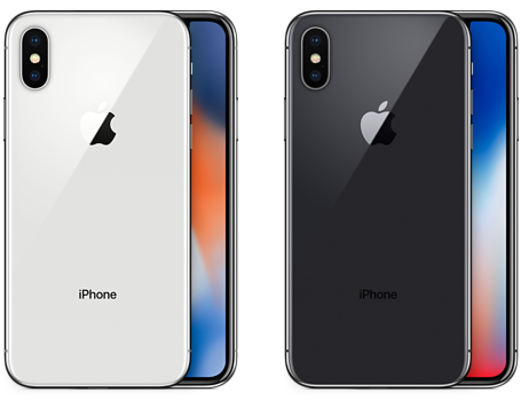 The Apple iPhone X in Silver and Space Gray
source:
CNBC
Recommended Stories