Apple closes $400-$500 million Anobit deal
99+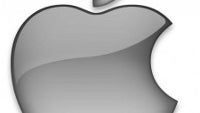 Just last week, reports emerged about
Apple about to make a rare hardware acquisition
- Cupertino was said to be in talks over buying Israeli flash storage maker Anobit. Now, the deal has already been closed. Anobit is expected to help Apple introduce SSD wider in its portfolio. The company's technology finds its application in increasing performance and reliability of storage in smartphones, tablets and notebooks.
Israeli's Prime Minister was quick to tweet about the deal:
"Welcome to Israel, Apple Inc. on your 1st acquisition here. I'm certain that you'll benefit from the fruit of the Israeli knowledge."
The deal was estimated at around
$400 to $500 million
and is one of only four hardware acquisitions Apple has made over the past 20 years. Flash storage has become a core element of the success of Cupertino, and probably the most notable product for it was the MacBook Air with its amazingly thin design.
Going into the tiny details of what makes
Anobit's SSDs better
, you'd stumble upon Memory Signal Processing (MSP). The set of algorithms is what's behing a boost in both speed, longevity and cost efficiency, but it's also complemented by flash memory management and error correction systems.
"MSP enables SLC (one bit-per-cell) endurance and performance with MLC (two bits-per-cell) NAND, and MLC endurance and performance with TLC (three bits-per-cell) NAND, resulting in a significant reduction in cost per-bit,"
Anobit explained earlier.