Apple admits only Qualcomm could meet its 4G modem requirements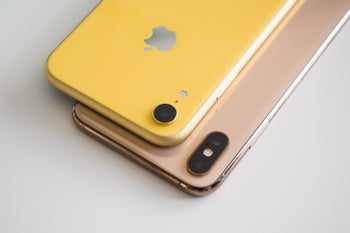 Over the past couple of weeks, Apple executives testifying in court have revealed multiple details about the company's past relationship with Qualcomm. But as revealed by a new
Bloomberg
report
, one very interesting admission was made last Friday by the Cupertino giant.
As previously revealed,
Apple and Qualcomm
proceeded to renegotiate the terms of their modem contract in 2013 after working together for the previous two years. At the time, Qualcomm wanted to hike royalty prices for each device. However, in exchange for a two-year exclusivity agreement, the company lowered the royalty costs significantly.
When testifying about this in court recently,
Apple
argued that the deal made working with competing modem suppliers unfavorable but Qualcomm's supply was fundamentally "needed." Thus, it was insinuated that, while other options were available, Qualcomm was the most financially viable option.

Speaking in court on January 18, though, Apple's Director of Cellular Systems Architecture, Matthias Sauer, admitted that, in actual fact, Qualcomm was the only supplier capable of meeting its standards when the industry transitioned to 4G LTE devices. In fact, when preparing the 4G iPhone 5's release in early 2012, Apple considered the likes of Intel, Ericsson, and Broadcom as modem suppliers but ultimately none of these could deliver Apple's desired specifications. Essentially, this suggests that Qualcomm would have been the sole 4G modem supplier with or without an exclusivity agreement.
The employee did go on to state, however, that Intel wasn't cut as the 2014 iPad Mini's modem supplier due to its inability to meet Apple's technical requirements. Instead, the move was largely a business decision based around the exclusivity agreement
Qualcomm
had offered.