Apple Watch rumored to start production in January, release in February?
21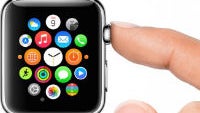 When Apple announced its
Apple Watch
, it didn't give much indication of when we should expect to see it available for purchase beyond the nebulous "early 2015" window. There had been rumors before that production on the Apple wearable would start in November, which would have put release in January or February, but now it sounds like the start of manufacturing has been moved back a bit.
The news comes from
Apple Daily
out of Taiwan, but the report is a bit inconsistent. It begins by saying that the Apple Watch could be released in February, but it goes on to say that production won't start until January. There is no way that one month is enough time to build enough devices for a global launch. For comparison, smartphones tend to go into mass production at least three months before release. So, that part of the report is a bit tough to believe. If the Apple Watch goes to mass production in January, we wouldn't expect a release until March or April at the earliest.
The more believable part of the report is that Apple has decided that Quanta will be the sole supplier of the Apple Watch. This is an idea that has been reported before, although Foxconn and Inventec are still trying to get into the game. In preparation for the Apple Watch production, Quanta has been said to be in hiring mode, and attempting to bring its total employee count to 40,000.
So, we're still not quite sure what "early 2015" means, but we're expecting the rumors around mass production should shore up in the next month or two, and that will help target a release date.