Apple Watch easter egg celebrates the New Year
6
If 2018 has yet to start where you live, and you own the Apple Watch, make sure that you watch the screen of the timepiece when midnight hits. Apple has slipped in an easter egg in the form of animated fireworks. This is similar to the animated balloons that appear on the Apple Watch face when midnight brings the owner's birthday. These visual celebrations are new and were added to the Apple Watch when watchOS 4 was rolled out earlier in 2017.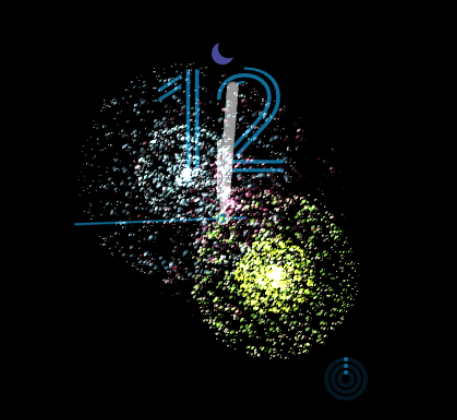 The New Year's Day easter egg for the Apple Watch
It doesn't matter which watch face you are using on the Apple Watch, or which Apple Watch Series you own. As soon as the time reads 00:00, raise your wrist and the animation will begin. If you miss it for some reason, perhaps you are in the middle of celebrating the new year in some other way, the animation can be repeated by tapping the Happy New Year notification in the Apple Watch Notification Center.
While it has been 2018 already for over an hour on the U.S. east coast, there are still more than 90 minutes left until those on the west coast scream "Happy New Year." If you live on the left coast in the states and own an Apple Watch running watchOS 4, make sure to stare at the screen right at the stroke of midnight.
source:
9to5Mac