App tells you if the Heartbleed bug is enabled on your Android phone
9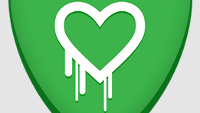 So you
read all about the flaw in OpenSSL called Heartbleed
, and you're worried that hackers are quietly accessing the data on your Android phone. On Friday, Google said that smartphones running Android 4.1.1 are vulnerable to getting the bug. Marc Rogers, principal security researcher at Lookout Mobile, says that versions of Android 4.2.2 modified by a carrier or handset manufacturer, can also carry the Heartbleed flaw.
For your piece of mind, there is an app available from the Google Play Store that will tell you whether or not your Android phone is at risk of being an open gateway to your personal information. Developed by Lookout Mobile Security, the aptly named Heartbleed Detector does exactly what its title suggests. First, the app determines if your phone has one of the affected versions of OpenSSL. If it does, the app then checks your phone to see if the Heartbleed bug is enabled. If it isn't, your phone is fine. If it is, you need to have a security patch from Google downloaded and installed.
Keep in mind that Lookout didn't call the app Heartbleed Killer for a reason. The app will only let you know the status of your phone. It also will not tell you if the apps and websites you use have the bug. If apps you use are affected, it will be up to the developers to send out updates.
Instead of spending your days pacing back and forth, and being short with the people in your life, why not bite the bullet and download the app. This way you can know for sure how your handset stands in regards to the Heartbleed bug. You can find the app in the Google Play Store where it is a free download.
source:
HeartbleedDetector
via
ArsTechnica
,
Gizmodo