App-controlled pet door to go on sale this summer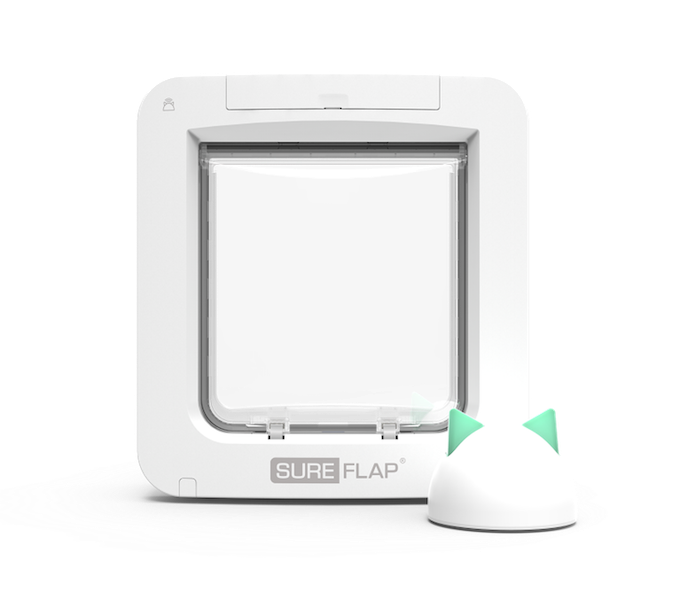 Ok, stop what you are doing and check out this app-enabled pet door that will forever put roam-prone animals on a "tight leash". Sorry, pups...
SureFlap has been making innovative pet accessories for close to ten years now, supplying animal lovers around the world with electronic gadgets that change a lot about how you care for your animal friend. The company has just announced a new product that will give you thorough remote control over when your pet can go out, and will feed info about its walks directly to your mobile device.
The Microchip Pet Door Connect will allow you to remotely lock and unlock your pet's door, using a mobile app that connects with a hub (sold separately). The app will let you set curfews for your pet, while keeping track of when and for how long the pet leaves the house. It can also connect to other mobile devices, so that other members of the family, or a pet sitter, can stay in the loop of what your furry friend is up to. The door is just big enough for a cat or a small dog to go through, meaning that your big pooch won't fit.
The device utilises Xively's IoT platform that allows companies and businesses to kick-start their remotely controlled product concepts. SureFlap has said that it will be looking to expand on its connected products in the months and years to come, apparently looking to make your pet's life a true "Big Brother" kind of scenario.
The hub, which is the connection point to the app, plugs to a port on your home router via a standard Ethernet cable, and requires a minimum of 1 Mbps of broadband speed to function properly. 4 C cell batteries that should last up to 6 month power the door flap itself.
The door is also microchip sensitive, like most other SureFlap products, and will react to most pet chips out there. However, existing chip-activated doors sold by the company, or feeders, won't interact with the hub, but an upgrade option will be offered to existing customers.
The Microchip Pet Door Connect is expected to go on sale this summer, with a price tag of £119.99 (~$149) for the door and £49.99 (~$62) for the hub. A 'package deal' will be available for both units at £159.99 (~$199).