Another suicide at Foxconn: employee jumps off a building
77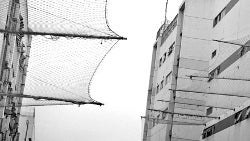 On Wednesday, another Foxconn employee jumped off a build in what's the first suicide in the factory known most for making Apple products after Cupertino agreed to implement a huge program to improve work conditions for overseas workers.
A 23-year-old employee is said to have fallen out of his apartment, just outside the plant in southwest Chengdu, according to a statement Foxconn released today. It had been only a month since the worker joined Foxconn. An investigation is underway.
There are 1.2 million Chinese workers manually assembling iOS devices at Foxconn, and back at March Apple made some important advancements to secure them with their rights. An independent report found no huge violations of Chinese law, except for the long-hour shifts and overtime often growing out of the accepted maximum in the Asian country.
Now, Foxconn has said that it will hire tens of thousands more workers to make up for that overtime work that needs to be done and distribute it in reasonable amounts across its workforce. Also, wages were hiked in February by as much as 25%, along with more secure safety protocols implemented and better housing conditions
This suicide however again opens a chapter of Apple's and really the tech industry's dark side, after series of suicides shocked the world in 2010.