Another Verizon iPhone 4 rumor
30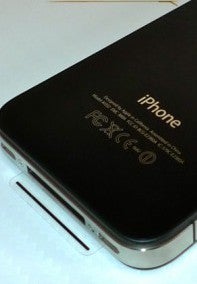 How many times have we all had to listen to rumors of the Apple iPhone's arrival on the Verizon network? Many of you will say too many. Well the time has come to endure yet another, as an analyst makes a claim about a company producing CDMA iPhone 4s.
Speculation will not end until the day the Apple iPhone becomes an official product in the line of Verizon's smartphones. There has been talk that the Verizon version of the iPhone would sport a bigger screen, a faster processor, and maybe even 4G connectivity. Where are the facts though? The answer is nowhere. Barring an iPhone 4-like leak, nobody will know beforehand. This rumor is an intriguing one though, and should certainly cause us to think.
Jeffrey Fidacaro, an analyst for the Susquehanna Financial group claims to have checked in with an overseas manufacturer that apparently has 3 million CDMA iPhone's on tap for the end of the year. Such production would allow an early 2011 release of a Verizon iPhone. Of course, he speculates like the rest of us but based on his investor's notes this may hold some merit.
If one thing is for sure, the Verizon iPhone rumors will not end until the day the phone becomes official. Speculation may drive many of us crazy, but hey, that's life in this current age of technology. So what are all of your thoughts? Does an early 2011 release of a Verizon iPhone make sense? Do you buy into this analyst's claims that a manufacturer will produce 3 million CDMA iPhones at years end? Tell us what you think in the comments below.
source:
Slash Gear