Android phones failed at higher rates than iPhones in Q1, study shows, these are the worst offenders
48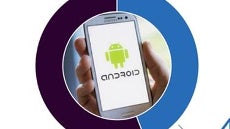 Android phones have been flooding the world for the last couple of years in all shapes, sizes and price points, so there is little wonder that they are failing at higher rates than the pricey, limited iPhone editions. Still, the latest phone failure rates study from the Blancco Technology Group comes to draw that conclusion in the form of a nice graph, so no complaints.
What the research firm found out is that the failure rate for Android devices was 44 percent, compared to 25 percent for the iOS-driven gear. Moreover, further analysis shows which Android phones have broken down most often in the previous quarter. That would be a few former Samsung flagship editions -
S6
,
S5
and
S6 Active
- again no wonder, given how popular they are, but the
Lenovo K3 Note
sticks like a sore thumb in this graph, indicating some underlying problems with the handset. Ditto for the 3rd generation of the
Moto G
.
These two are budget handsets, so the failure rate of Samsung's mid- and high-end phones would be more concerning. Until you look at the actual percentage of failed units, that is - the 6-7% tally can hardly be called alarming. Unless you are in the failed device owner category, that is. As for Apple, out of the 25 percent of failed iOS devices for whatever reason, it's the iPhone 6 and the iPhone 5s models with the highest mishap rates, or those with the largest ownership base among iPhone fans.
Recommended Stories