Android discrimination? Apparently, bank loan algorithms prefer iPhone owners
18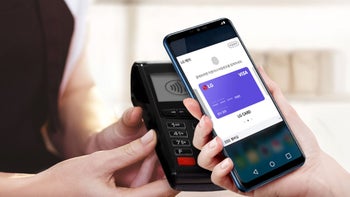 Not to rain on Android owners' parade, but banks and other lending institutions are increasingly using unorthodox variables to judge your credit worthiness, and the type of phone you carry seems to now be one of them.
Yep, the difference in default rates between Android and iPhone users is "
equivalent to the difference in default rates between a median FICO score and the 80th percentile of the FICO score
." This gem was tucked inside a research paper that examines algorithmic credit score decisions, based on your digital footprint that complement the usual rating agency data.
If you own an Android phone, shop from it using an email address with numbers in it from a free service, and do it later in the evening, you will be less likely to be approved for a loan, it appears, all because the algorithms will be tuned to recognize patterns with higher default rates. Be a deadbeat iPhone owner, shop from your desktop, and use a Comcast email, and your loan just might get through in comparison.
Not an ideal situation now, is it? The argument for taking into account your digital footprint is that there is much more information for Big Data crunching machines that are increasingly being used by corporations for decision-making purposes. Thus, the paper hints, even if you have less than ideal credit score for one reason or another, the rigid norms of yesteryear can be pierced by Big Data, and you could be deemed worthy of the credit blessing, if your digital trail indicates a reliable person.
We've been here before, though, and big data may be just the next buzz word that is purported to change the world of credit transactions. You know, like collateral debt obligations on subprime mortgages did about a decade ago.