Android 6.0.1 Marshmallow factory images now available for Nexus devices
6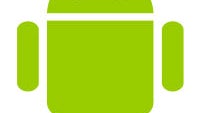 Today's been a fairly busy day for Google's mobile software. The big roll-out of
Android 6.0.1 Marshmallow
has commenced, with the search giant's Nexus range being first in line as is so frequently the case. Now, the official factory images are available for a number of the more recent Nexus models, so if you don't want to wait the endless wait for an over-the-air notification, you can take the manual route to get updated in a more timely fashion.
As well as the Nexus Player, the Android 6.0.1 Marshmallow factory images are currently available to a number of smartphones and tablets. Included in the pool are the fairly new Nexus 6P and Nexus 5X. Below is a full list of the devices catered to by the latest update, which also covers the aging Nexus 5:
As we noted previously, the main attraction of this update is the support for more than 200 new emoji characters. There are a couple of other, minor adjustments besides, but unless you're in the hunt for some new emoji icons, there's not much else to see here.
There's no real word on when other handsets will get to join the party, although the
HTC One M9
should be
shown some love
before the year's end. Given that Android 6.0
Marshmallow's reach scarcely exceeds
that of the five-year-old Android
(2.2!)
Froyo, there will be plenty of disgruntled onlookers, and the way things are moving, owners of some devices could be looking at an indefinite wait for that cherished OTA.
For now, you can grab the requisite factory image for your device at the source, and if you do happen to indulge, let us know how you get on via the comments.