Analyst: Launch weekend sales for the Apple iPhone 6 and Apple iPhone 6 Plus could disappoint
70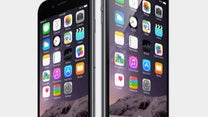 Bernstein analyst Toni Sacconaghi doesn't want to rain on Apple's parade, but you might want to carry an umbrella after listening to the Wall Streeter. Despite a record number of pre-orders for the
Apple iPhone 6
and
Apple iPhone 6 Plus
, Sacconaghi is convinced that the number of launch weekend orders could fall short of
the 9 million tallied last year
for the
Apple iPhone 5s
and
Apple iPhone 5c
.
The analyst says that there are three main reasons why last year's opening weekend sales might not be topped. One is the announcement made by Apple that
4 million units of both phones were pre-ordered
. The analyst says this figure, and the expected delivery date for new orders, is a sign that supplies are tight. In addition, unlike last year, China is not included as a launch country. This removes quite a large number of potential opening weekend orders. Lastly, unlike last year when the Apple iPhone 5c was released at a lower price than the iPhone 5s, this year there is no low priced SKU for those seeking an iBargain.
Sacconaghi told his clients that the 4 million units pre-ordered is a positive sign. He also states that first-weekend sales are usually more a function of supply rather than demand. While some expect Apple to sell 10 million iPhone 6 units this weekend, the analyst expects that Apple will actually report first weekend sales of 7 million to 8 million units. The analyst says that this is not the end of the world for Apple and continues to have an Outperform ranking on the stock, with a target of $108. Apple closed on Wednesday at $101.58.
Thanks for the tip Suzanne!
source:
StreetInsider